Welcome to my new website!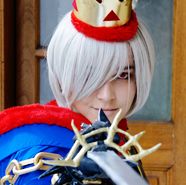 LazCosplay iis being slowly updated!
Hi everyone! Lazcosplay has been slowly growing up, updating the costumes, tutorials and new photos of my costumes! Thanks everyone who has been following and commenting! <3 The cosplay section is already at 2009! So it means I only have more 4 years of costume to update here! Anyway, you can check more about these updates here in the cosplay tab!